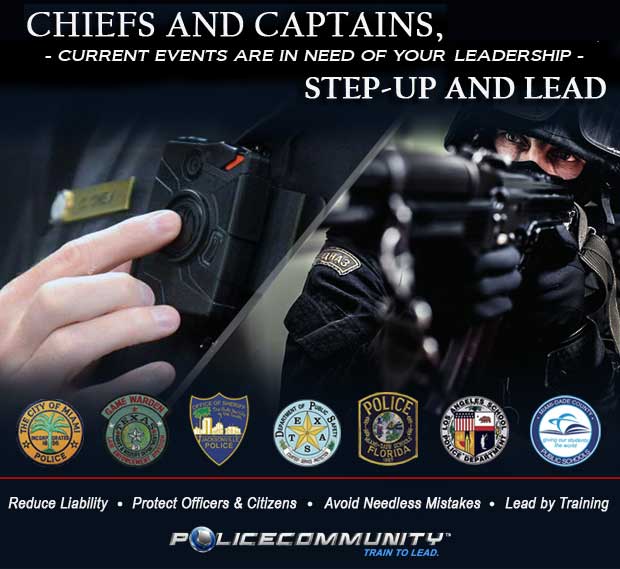 WHO WE ARE
Training Response Network Inc. (TRN) is a national leader for online and mobile in-service and agency policy e-training and technology solutions. We serve professional law enforcement and correctional facilities at our site www.policecommunity.com. TRN has successfully trained over 30,000 professional officers in 20 states. We provide the best e-training curriculum, customer support, accessibility and pricing. Major Florida agencies agree! We can and do comply with FDLE course curriculum for certification.
IN-SERVICE TRAINING/AGENCY POLICIES
Do your officers really know, remember and execute your agency's policies in the heat of stress and confrontation with citizens? From our direct experience working with hundreds of agencies…most likely they don't!
With our unique approach—which includes direct mobile outreach—you can be assured that officers will have a much better chance of doing the right thing, following and executing the agency policy procedures more precisely under duress, thereby decreasing risks and reduce liability for all. Training should not be an occasional "check the box" requirement. We make it easy!
Coming soon: Two new courses that have real benefit to your agency and community, "Understanding The Baker Act" and "What Law Enforcement Needs to Know About The Opioid/Fentanyl Epidemic."
EASE OF ACCESS AND USE ON ALL PLATFORMS
Whether in-vehicle, desktop, laptop, tablets or smartphones, we make training easy and consistent. Our multi-platform access makes training, access to all agency policies and daily Roll Call requirements simple anywhere and anytime! Chief, today's events, risks and liability demand a different approach!
ACCURATE TRACKING AND REPORTING
Every detail of every officer is accurately tracked and captured in easy-to-read reports. This will mitigate liability while insuring officers and staff adhere to their training mandates. Reports are available 24/7, 365 days-a-year on-demand or emailed automatically on your preferred schedule. Certificates for completion of courses can be customized to each agency.
COST-EFFECTIVE
The best part is that the pricing is very cost-effective. Just $54.95 per officer per year for all courses providing hundreds and hundreds of hours of training.
Click to view examples for Florida Agencies and other courses: