COVID-19 Overview For First Responders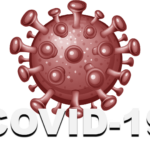 Mark Wynn and Training Response Network are pleased to offer this course on "COVID-19 Overview for First Responders" and believe it will assist to protect all First Responders during this crisis.
We understand that First Responders and medical personnel are required take on the heroic task, and unfortunately the added risk to exposing themselves and their families to the risk of contracting COVID-19. We appreciate the fine work all of you do and hope this course can assist your knowledge in remaining safe. Stay safe and HEALTHY!
Training Response Network Inc.
Best-in-Class Courses

TRN offers the best, rich e-Training/e-Learning courses combined with detailed tracking and reporting, custom software applications for Roll Call Training and Documents Management, and all platform access including smartphones and tablets!

National Subject Matter Experts

Course authored by national and internationally reknowned Subject Matter Experts (SME's).
Proven Track Record

To major cities/state agencies, municipalities, rural and other public-safety academies and agencies.

Customer Support

TRN ensures the "best" customer support within the industry. Simply ask our current users!
View Example Courses